Welcome
LaSalle County ILGenWeb is a free genealogical site about the history of the county. We hope you find helpful clues for your research of ancestors and relatives of the county.
Please consider contributing your pieces of LaSalle county family history. Your help is needed. Our combined efforts can make this a great site for all who visit!
Enjoy your stay, and come again soon!
County Co-Coordinator: Gerry Lynn Thompson
County Co-Coordinator: Norma Hass
County Formation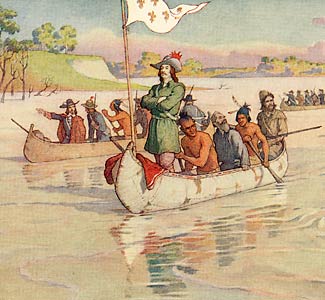 LaSalle County was established in 1831 from parts of Putnam and unorganized Tazewell Counties.
LaSalle County was named for the famous French explorer Robert de la Salle.
The original LaSalle County covered parts of present-day Kendall, Livingston and Marshall counties. Its current boundaries were established in 1843.